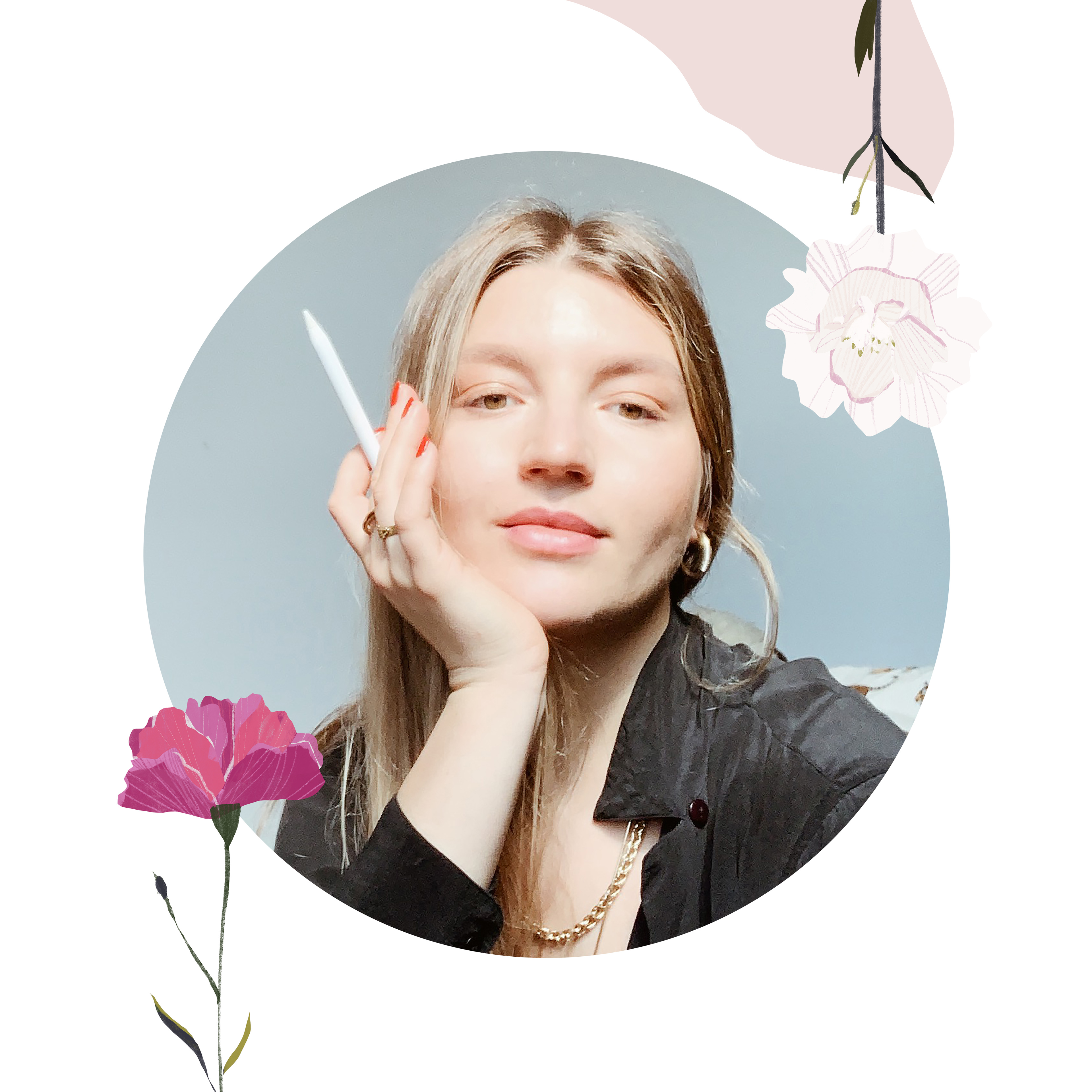 Hello!


My name is Kasia Smoczynska and I am a fashion illustrator and print designer from Poland, currently living and working in Leeds. 
I like to mix analog and digital techniques and challenge myself through my works.
I took part in international fashion illustration exhibitions (Art & Fashion Festival, Polish Fashion Now, Art next to Fashion, Across Europe with Best Fashion Illustration) and worked for clients like Glamour, Reserved, Mercedes Benz, Milk Magazine and more.  
I was taking fashion illustration classes at Central Saint Martins and graduated from 
the University of Fine Arts in Poznan with a Master's Degree in Graphic Design. 
I would be happy to work for you!
Cześć!

Nazywam się Kasia Smoczyńska, jestem ilustratorką mody i projektantką druku z Polski, obecnie mieszkam i pracuję w Leeds.
Lubię mieszać techniki analogowe i cyfrowe i stawiać sobie wyzwania poprzez swoje prace.
Brałam udział w międzynarodowych wystawach ilustracji mody (Art & Fashion Festival, Polish Fashion Now, Art next to Fashion, Across Europe with Best Fashion Illustration) i pracowałem dla takich klientów jak Glamour, Reserved, Mercedes Benz, Milk Magazine i inni. Brałam udział w zajęciach z ilustracji modowej w Central Saint Martins i ukończyłam Uniwersytet Sztuk Pięknych w Poznaniu z tytułem magistra projektowania graficznego.
Chętnie będę z Tobą pracować :)