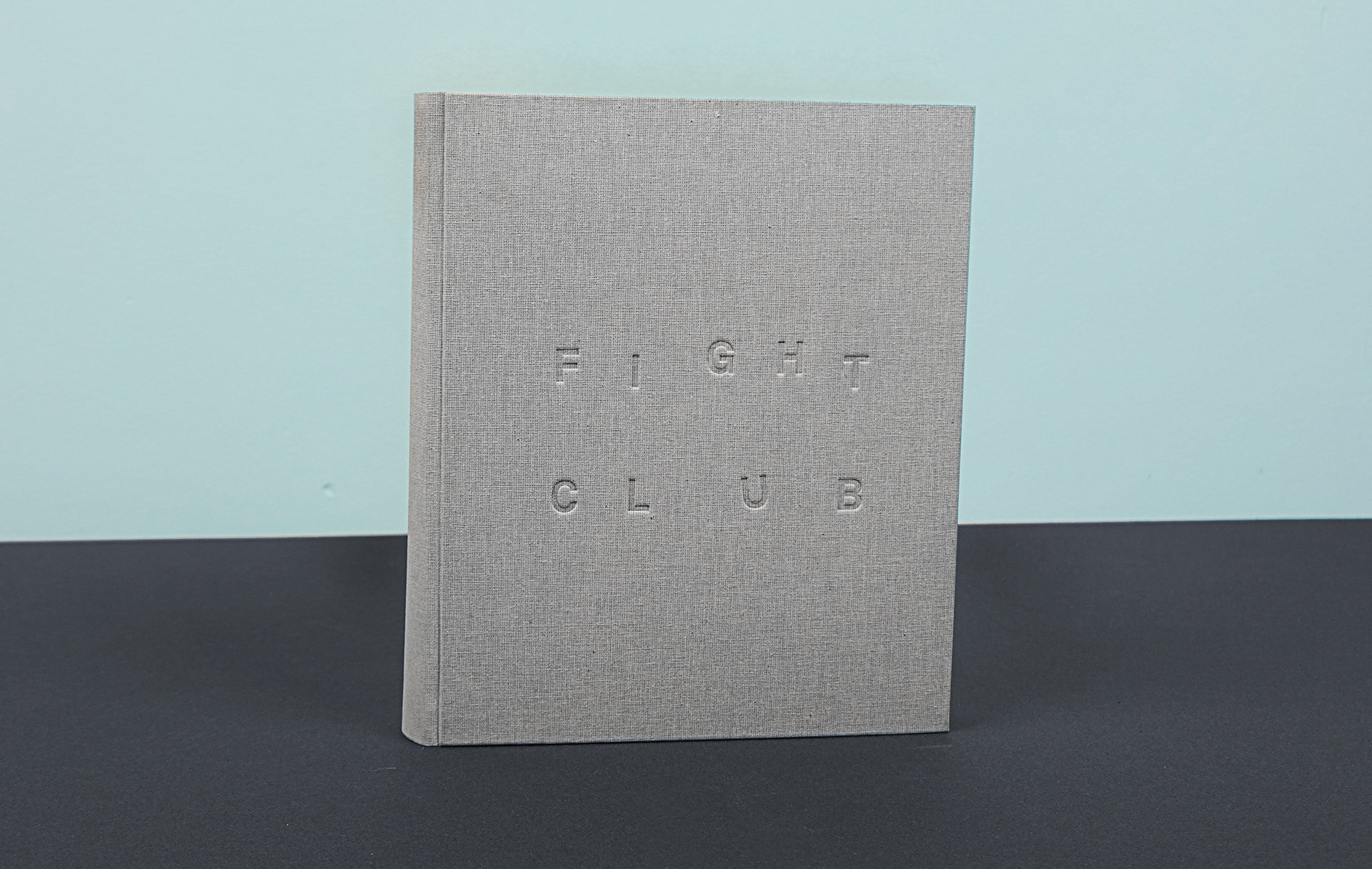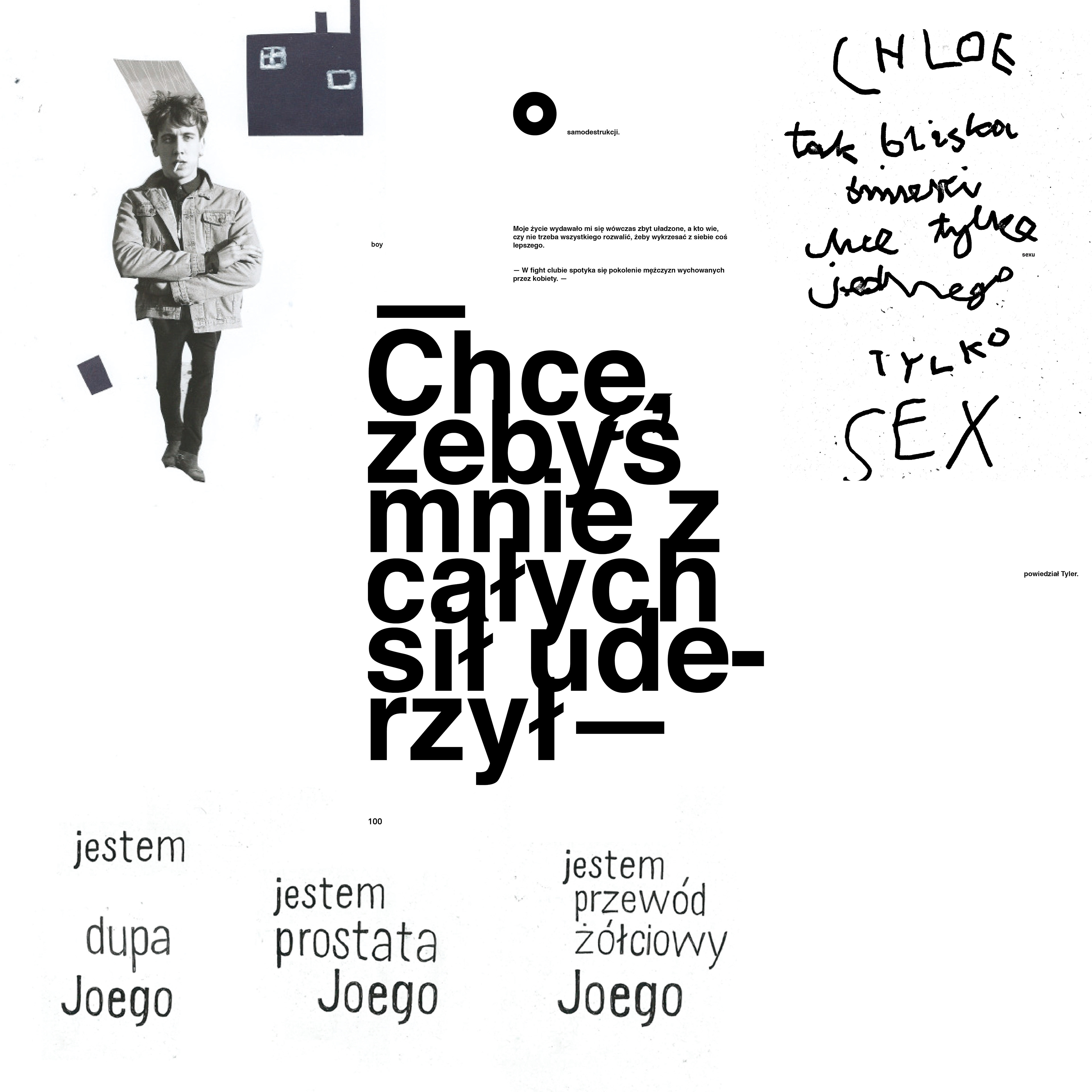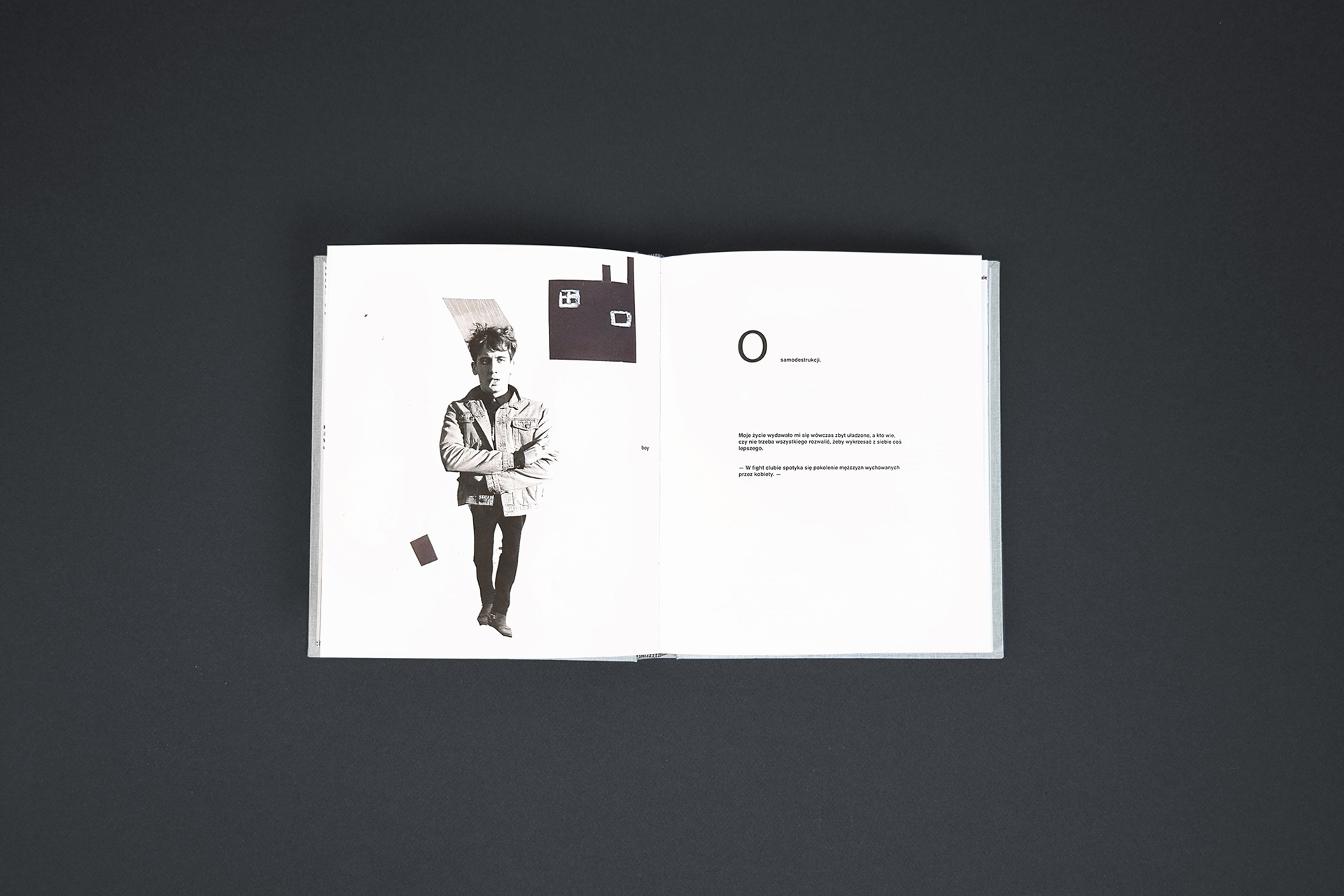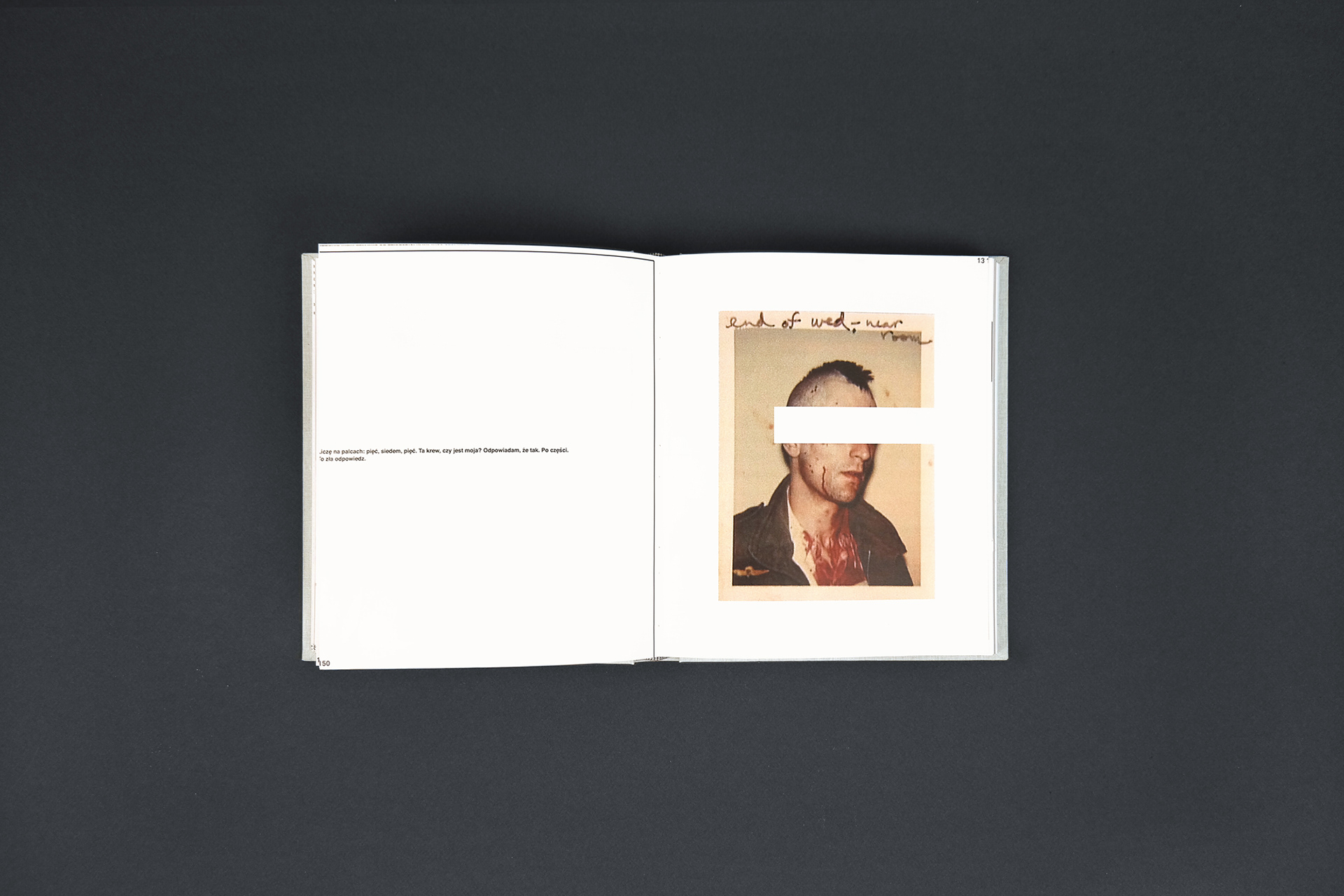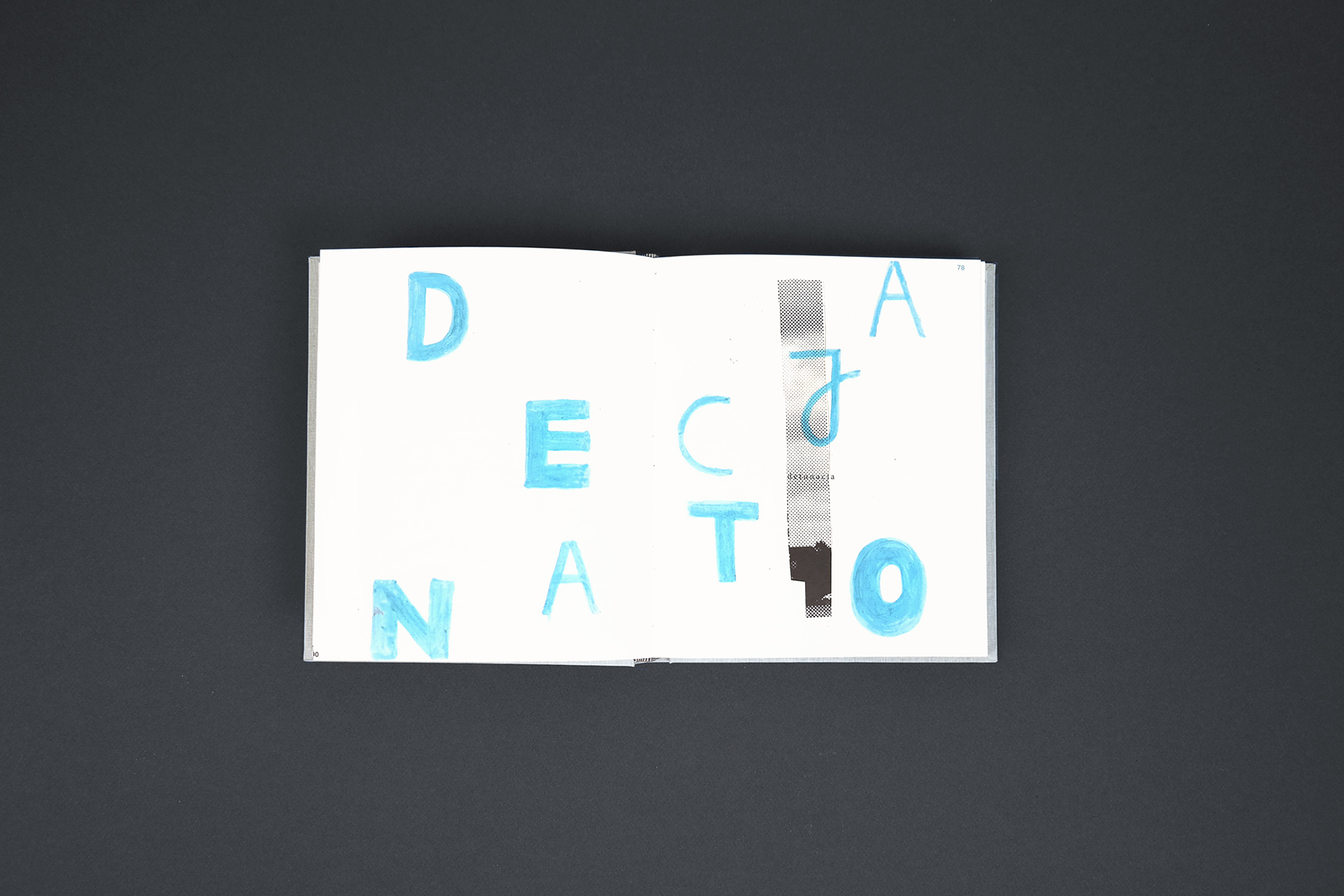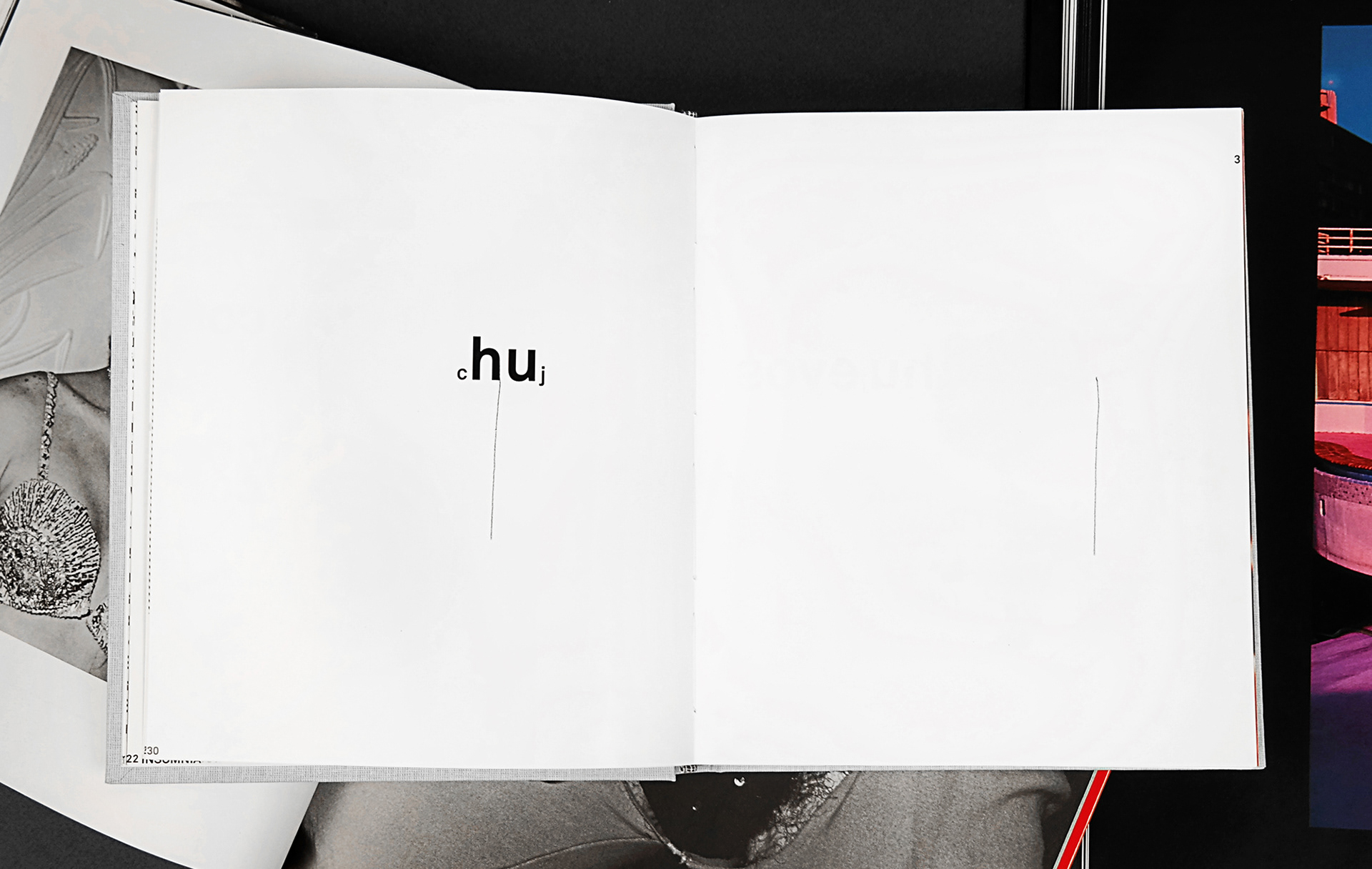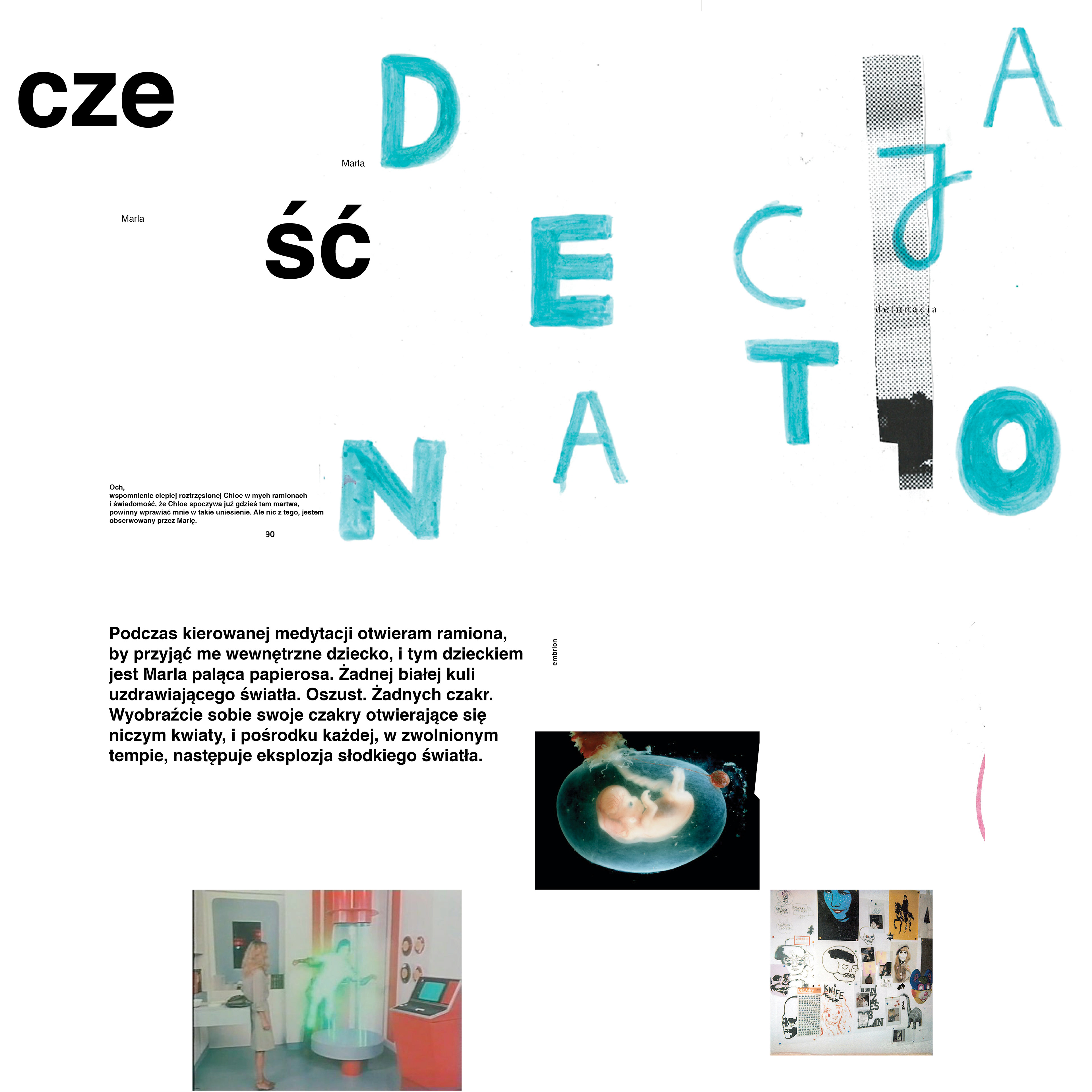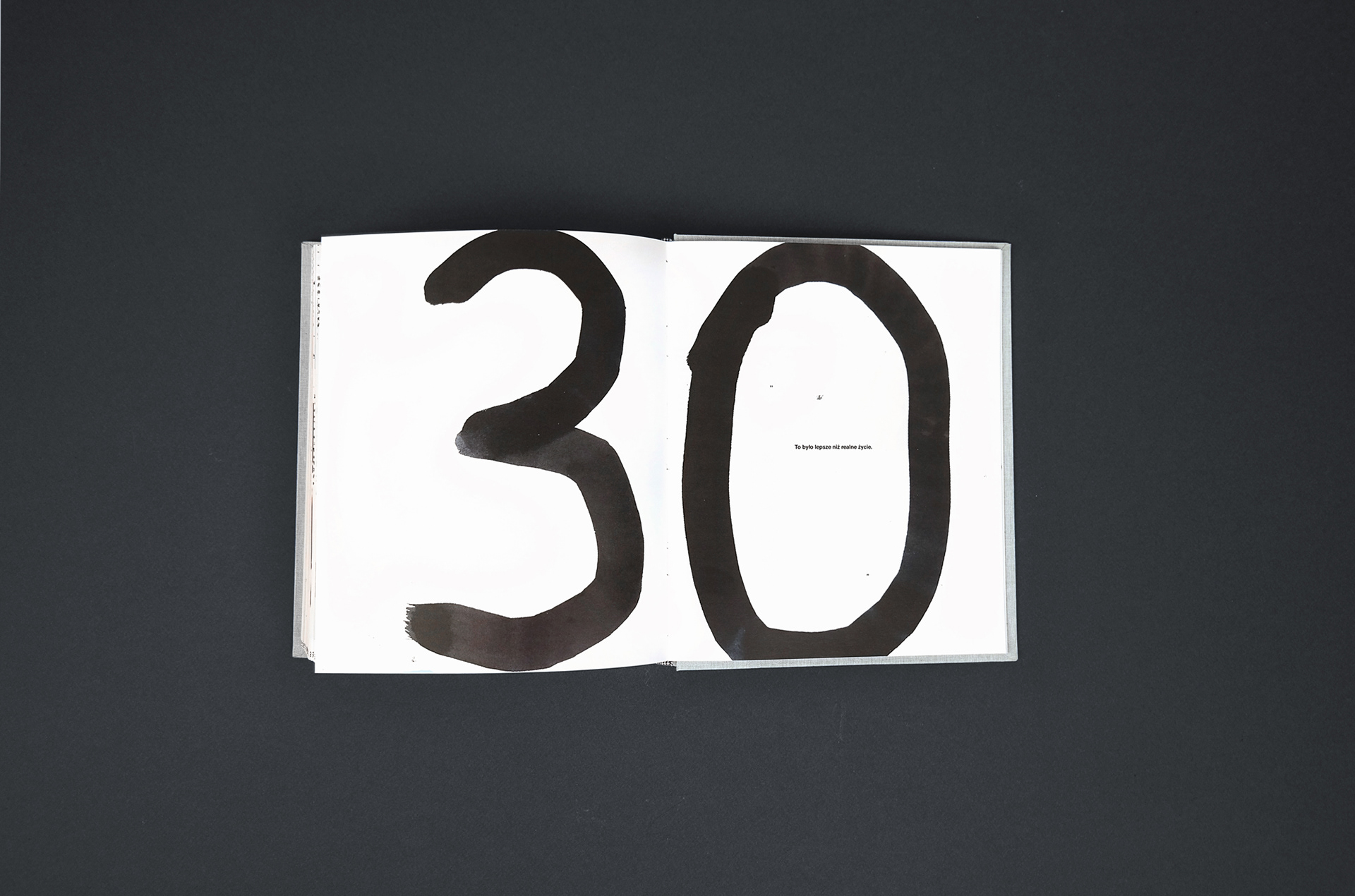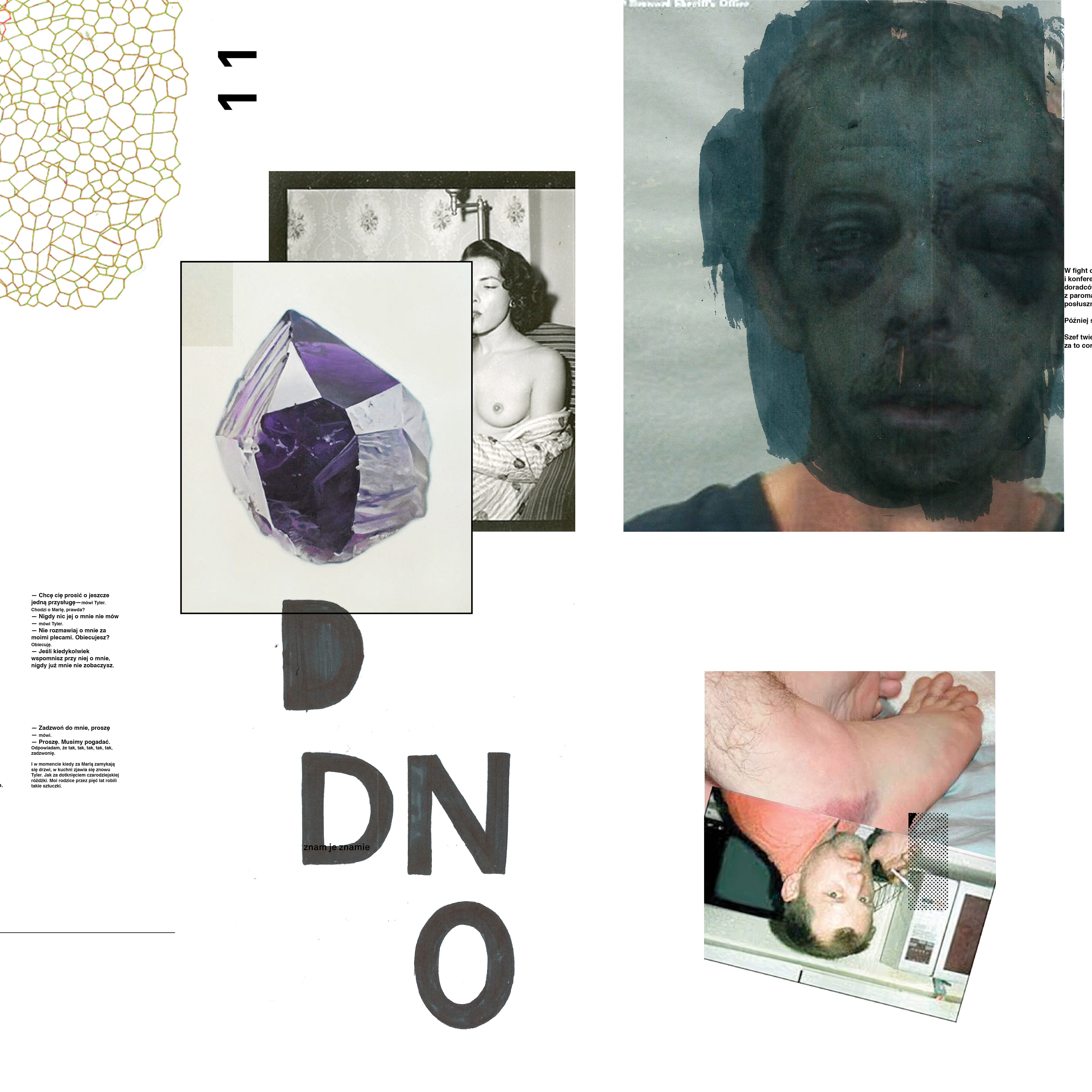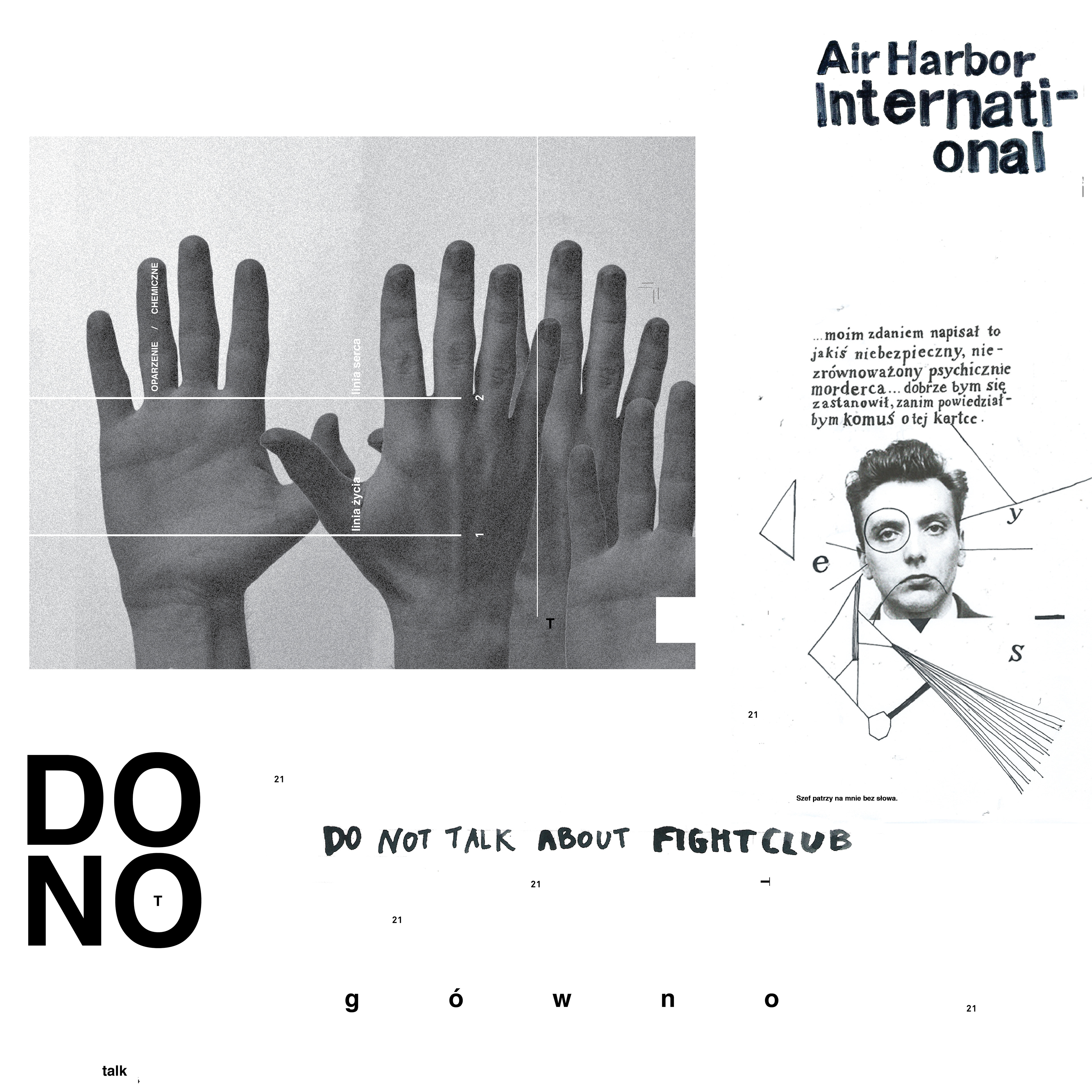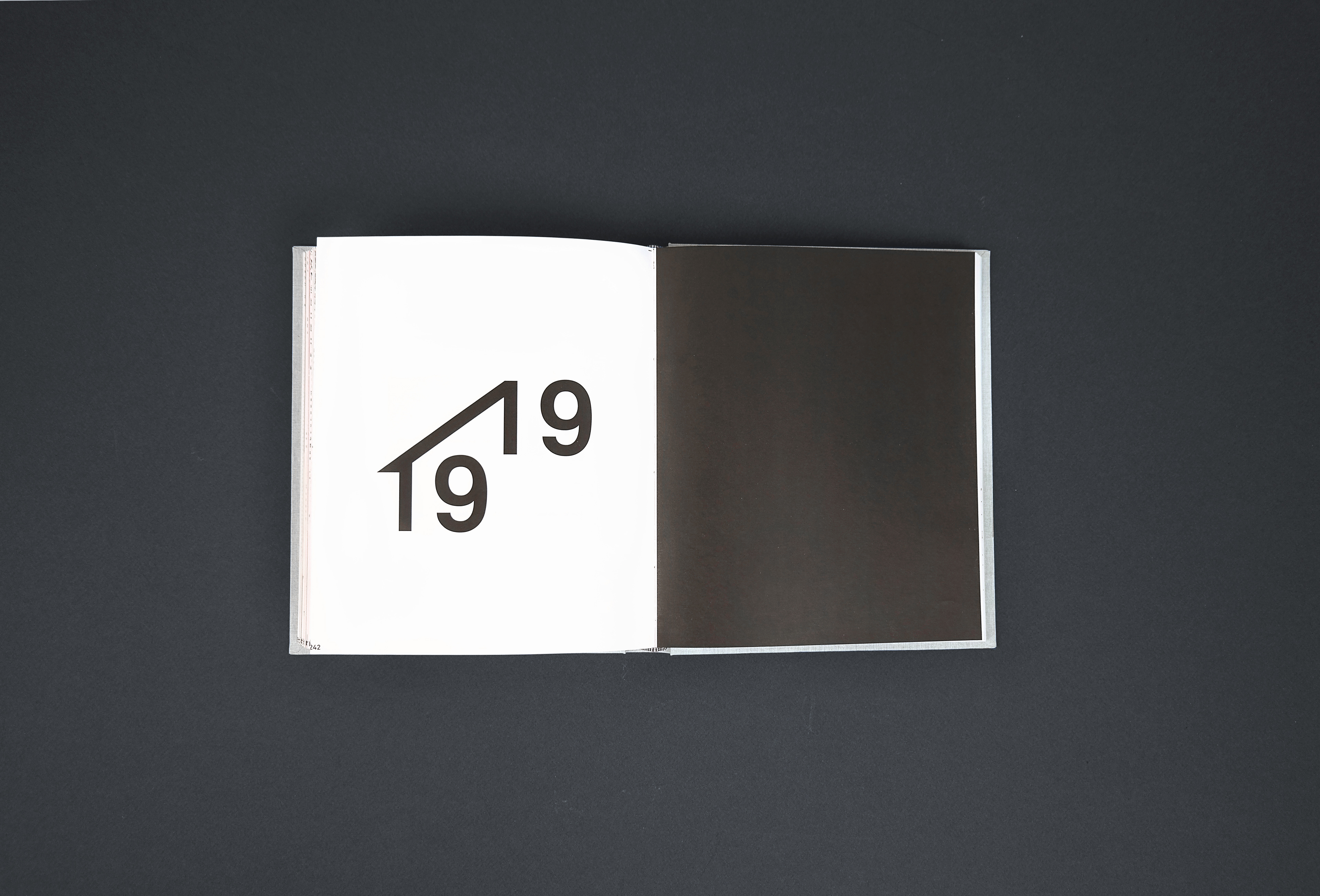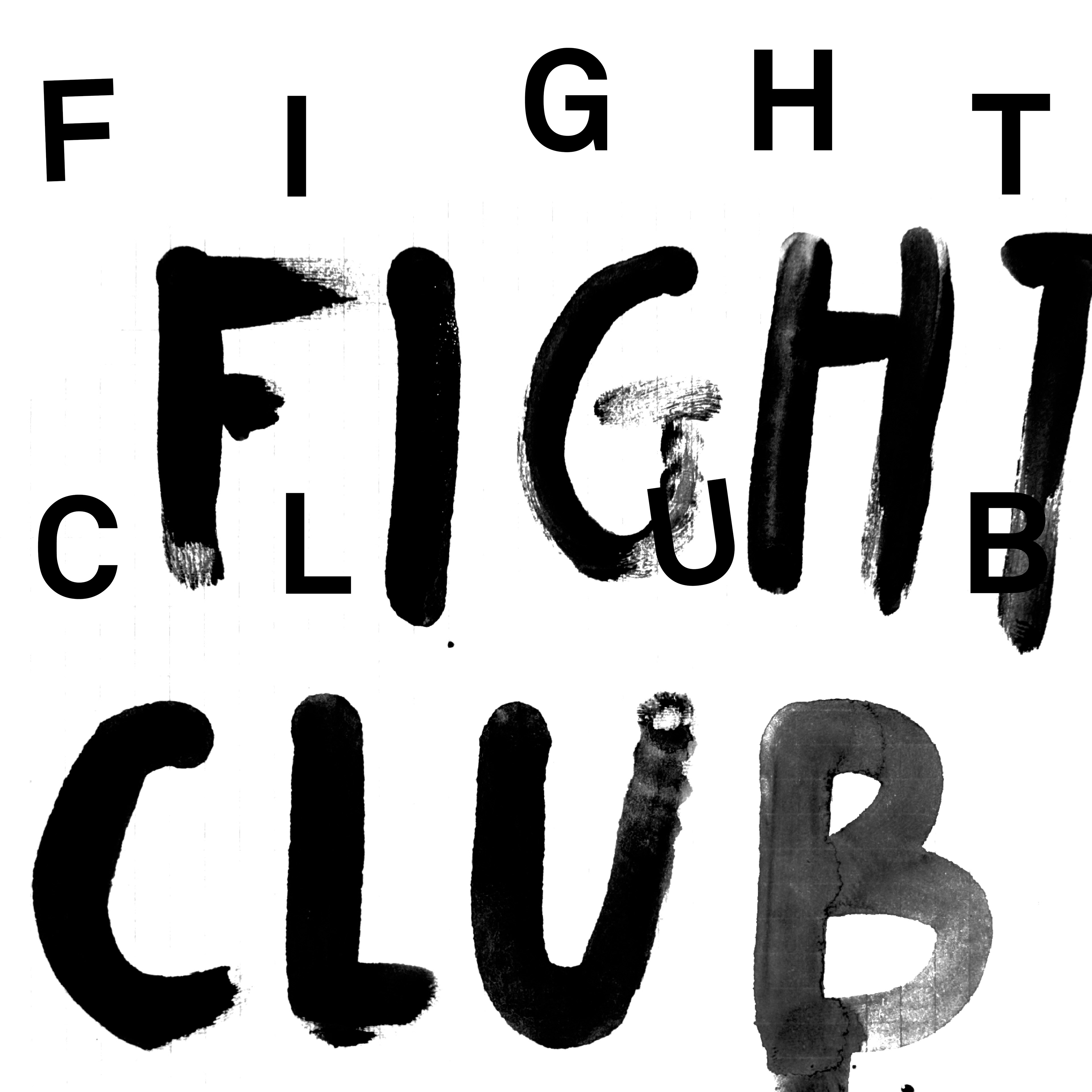 Art book Fight Club is my graphic interpretation of the Chuck Palahniuk's book. That's my graduation project from my master studies in 2014.
I chose "Fight Club" due to the fact that this book is now a solid part of the popculture, largely due to the movie from 1999 directed by David Fincher.
The book is chaotic, full of abominations and literal descriptions, often criticizes modern materialism. For this, at the end it turns out that the two main characters, is in fact one and the same person.
It intrigued me enough that I decided to try to translate prose into graphic. Hence the mix of papers, typefaces, chaos in the texts- places are cut off, interspersed. I also wanted to keep the chronology of events and fail to copy and paste texts, in those places I used illustrations, collages, or screenshots of the movie. I did not mean, however, that my book is closely associated with what has created Fincher, because they are only loose allusions. Tyler worked as a projectionist and for entertainment he pasted in frames of film clichés of porn, so I decided to do the same thing in my book, there are unexpected inserts straight from the video library for adults.
I really wanted to do something seemingly disordered, but graphically structured, with an element of hand work- part of the book is simply a scanned sketchbook, which I filled the drawings and collages while reading.
It is the only one prototype, hand-sewn and printed in a single copy.
You can see the whole project
here